Prints now available!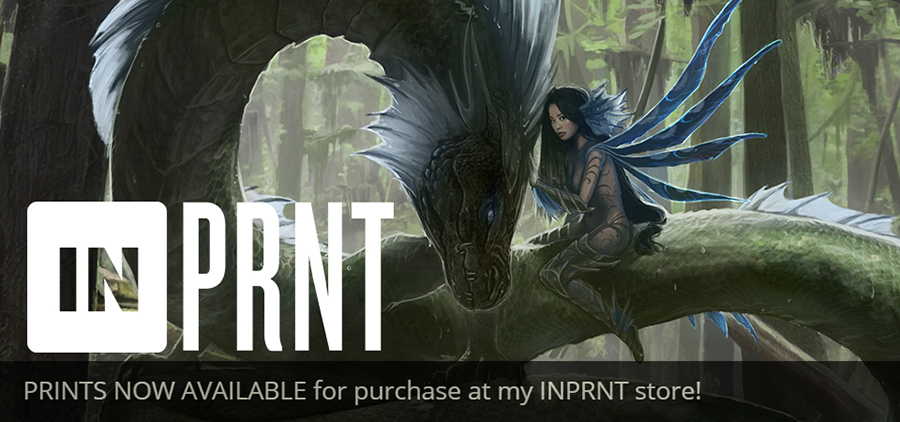 At long last, prints of my work are now available at my website store!
This was made possible by the lovely people at INPRNT. All prints are hand checked on the spot for quality, are printed on very high quality paper, and they have amazing customer service. They handle all aspects of production in-house, which means they can produce the best quality prints available!
As they say, "INPRNT is unique in that [they] print all of [their] art prints in-house. [They] use a museum-quality, 100% cotton rag acid-free paper that features a smooth natural white finish and 330 gsm paper weight. Combined with [their] 10-color printing system, [they] are able to achieve an extremely wide color gamut and unsurpassed black ink density. This means your prints will feature smooth tonal transitions and vibrant color that makes the artwork pop off the paper. With both paper and ink archival-rated, expect your prints to last a lifetime."